Veterinary services for domestic and exotic animals.
11612 Main St | Middletown, KY 40243
CALL TODAY: 502.555.1234

MONDAY, TUESDAY, THURSDAY - 8:00AM - 7:00PM | WEDNESDAY, FRIDAY - 8:00AM - 5:00PM | SATURDAY 9:00AM - 1:00PM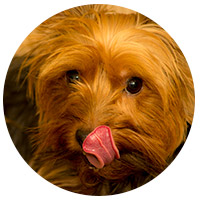 New Patient Registration
First visits to a new vet can be a little stressful for some (pets and owners). Feel free to register your Companion online and avoid the paperwork when you show up.
Free yourself up to focus attention on your pet during this first visit, to help them acclimate, and you'll end up saving time in the process.
Dr. Lazas and her staff are truly amazing! She has taken such great care of my pup, and I can tell that she really cares about both of our wellbeing. Her staff knows my dog by name and always greets him with plenty of love and treats. He has had his fair share of health issues, and Dr. Lazas has always presented a treatment plan that will benefit him and explains the "whys" behind everything so it is easy for me to digest. If you're looking for a vet who will always be honest and keep your pet's best interest in mind, Dr. Lazas is it.

Sarah Burton
Come See Us!
Companion Animal Hospital
Karen Lazas, D.V.M.
11612 Main Street | Middletown, KY 40243
ph: 502.883.1765 | fax: 502.883.1876